Premier South Carolina
Wedding Venue
Make Your Celebration One to Remember
Plan your special wedding day in Greenville, South Carolina, with the impeccable service, grand architecture and design, and world-class amenities at Hotel Hartness. Located within the former private estate of one of Greenville's most prominent families, we offer an array of indoor and outdoor venues to serve as a blank canvas for your wedding vision.
From intimate family affairs to ballroom celebrations for 300 guests, our planning and catering teams will be with you every step of the way. Trust us to make sure every detail is perfect, from venue selection and décor and delectable catering cuisine to arranging fun group outings in Greenville and special group rates for guests staying at the hotel.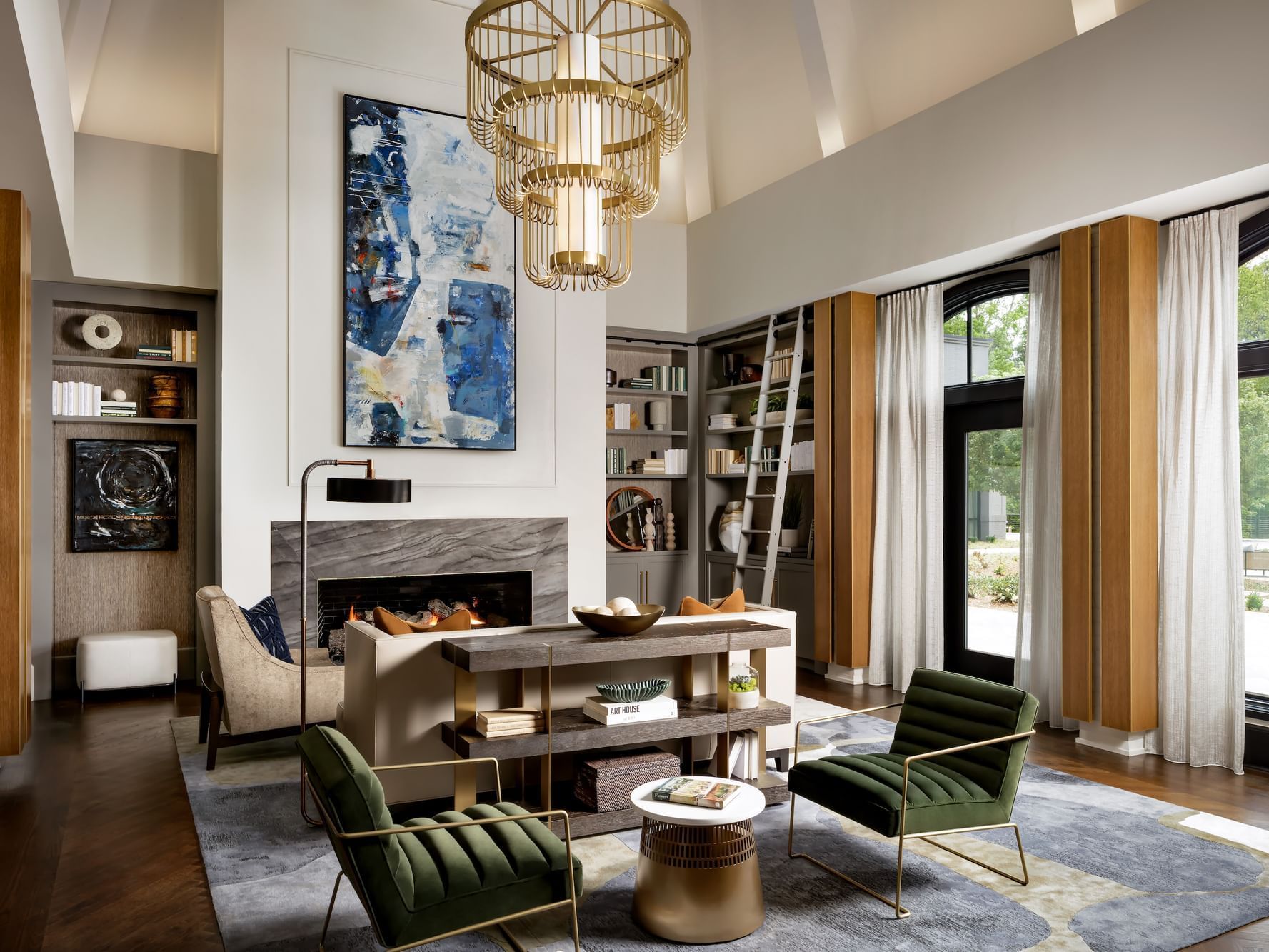 The Great Room
The Great Room is a destination of distinction in the history rich Hartness Manor. A fusion of nature and contemporary style, The Great Room is the ideal location to gather with friends and family in front of dual fireplaces and direct access to the Courtyard.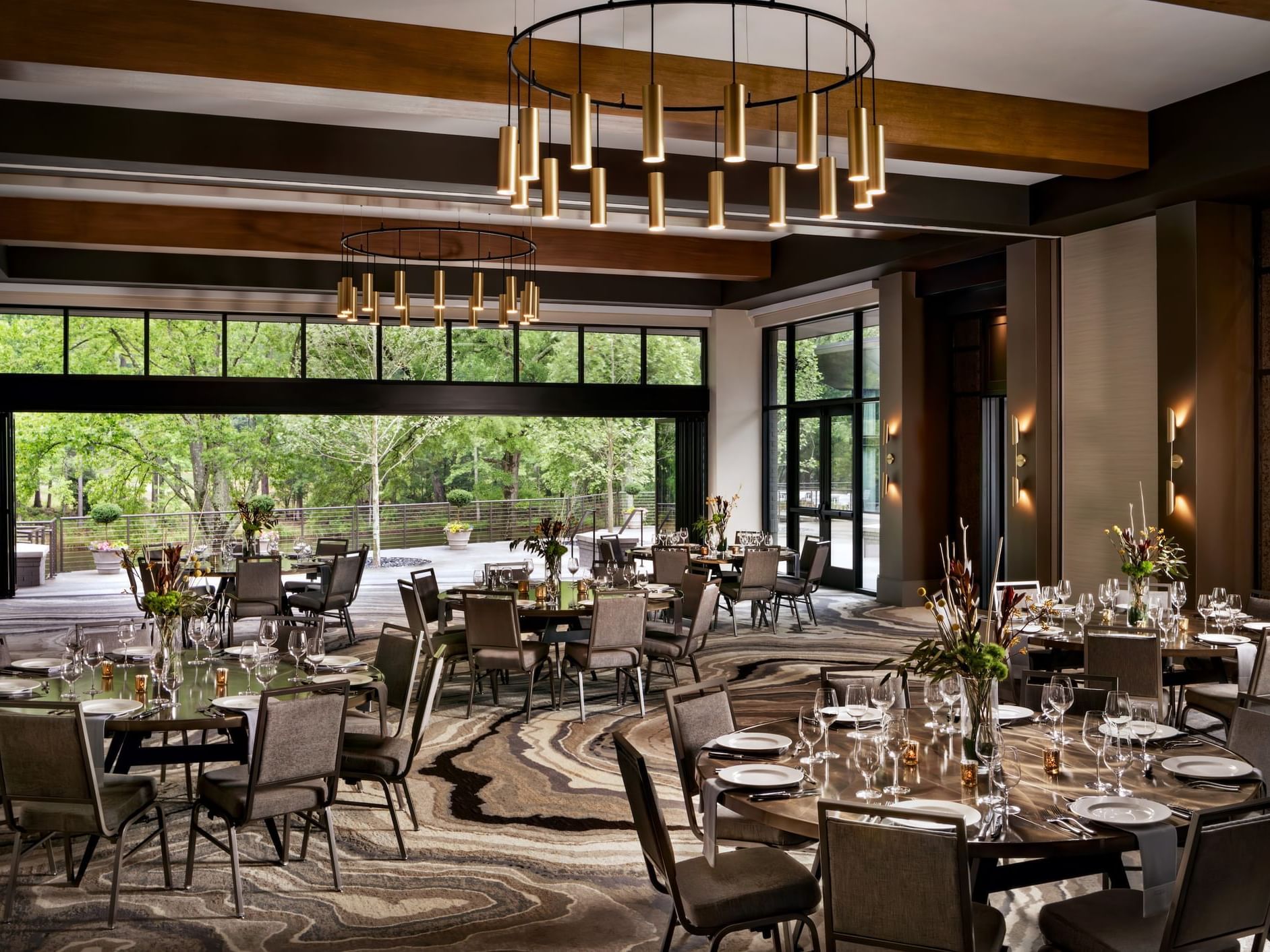 White Oak Ballroom
The White Oak Ballroom is a balance between natural and built environments. With multiple functionalities, the ballroom space can be divided into three separate entertaining spaces. The grand ballroom features a nano wall that spans the width of the space and opens to reveal the tree-lined ponds of the nature preserve. The patio space extends the ballroom to discover the unexpected while delighting your guests in a unique natural setting.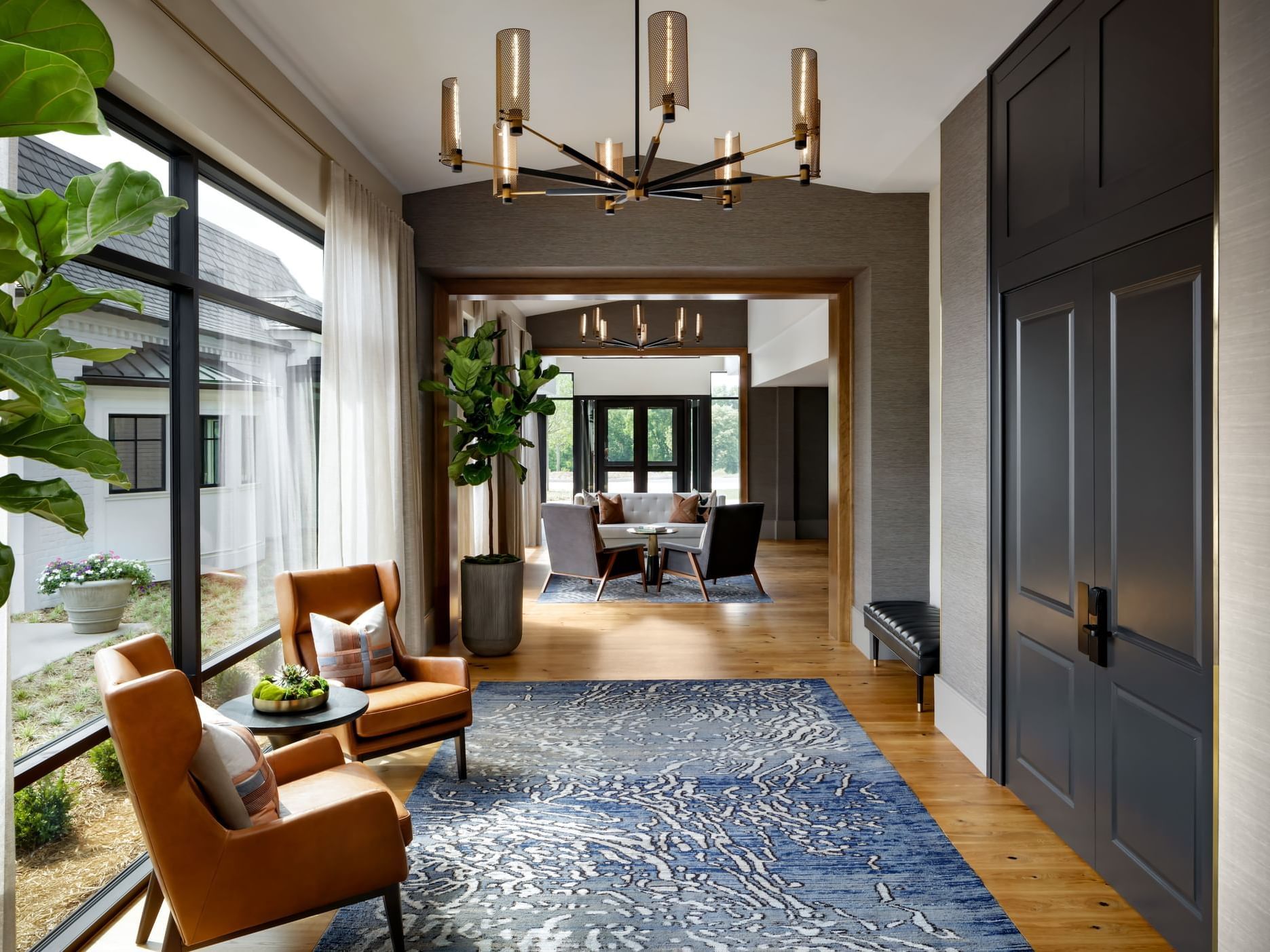 Ballroom Pre-Function
The pre-function and arrival lobby is unexpected and will provide versatility to any function. With versatility, natural light and direct access to the Courtyard, the pre-function space adds to your event experience.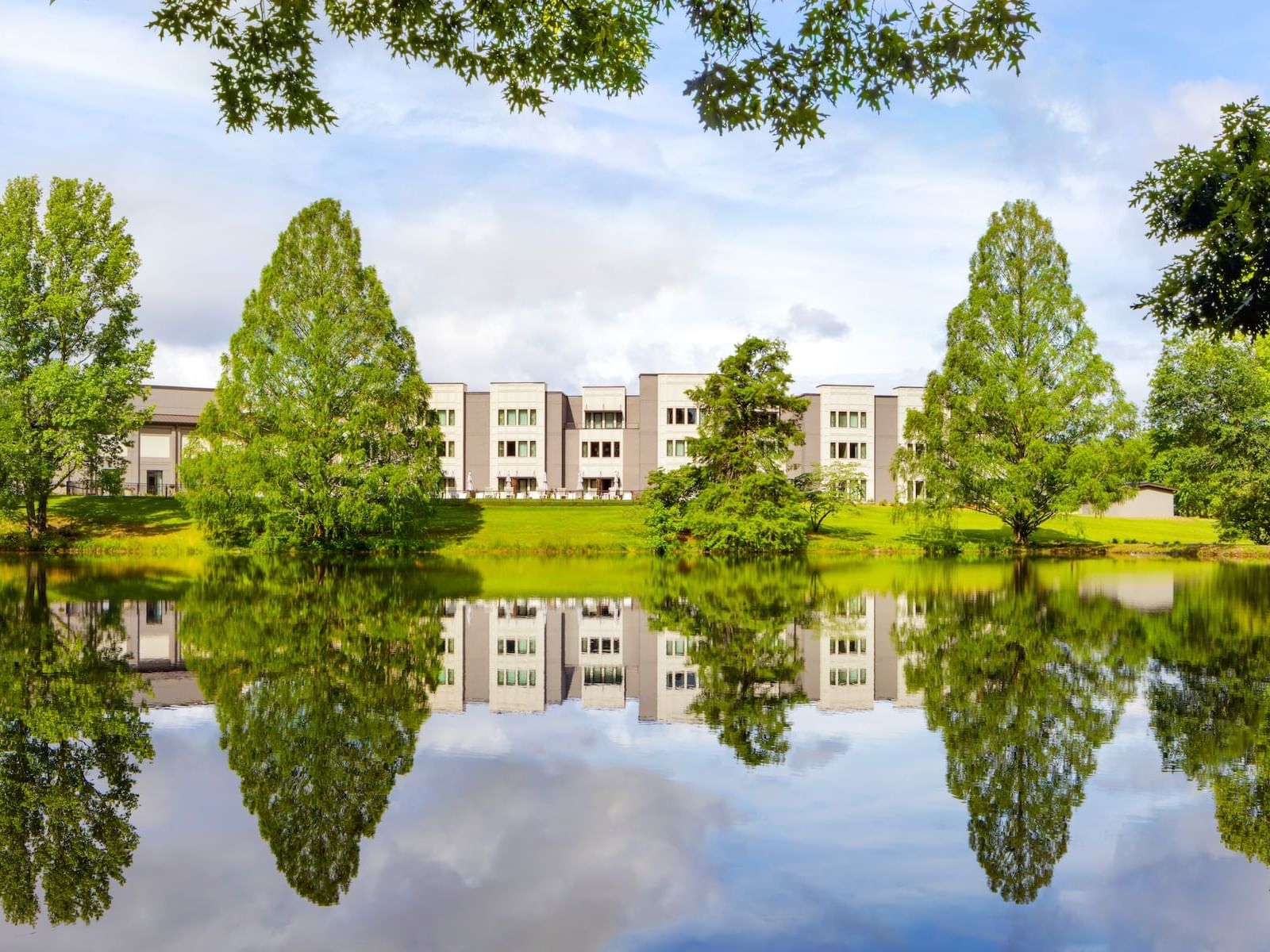 Patio Between Ballroom and Patterson
Take a step out to experience the nature preserve of Hartness while maintaining the harmony with your event. The ballroom patio extends your event into the retreat of Hartness with its' natural views of the tree-lined ponds and the courtyard, a memorable event experience.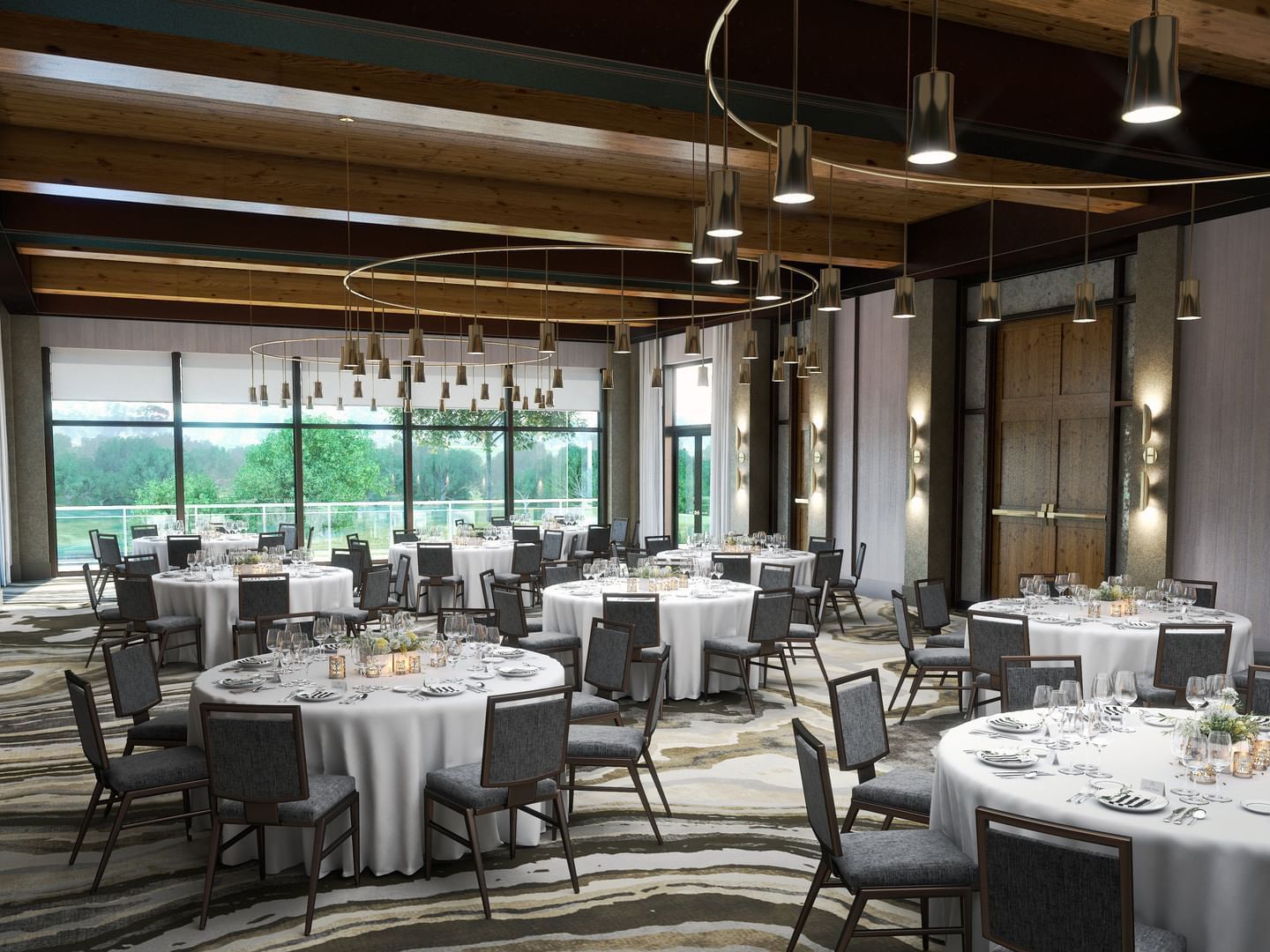 Spartan Meeting Room
The Spartan Meeting Room continues the balance of built environments in a natural environment with picturesque views and direct access to our outside venues. The Spartan Meeting Room is a modern technology equipped space that is fully functional for corporate meetings to social gatherings.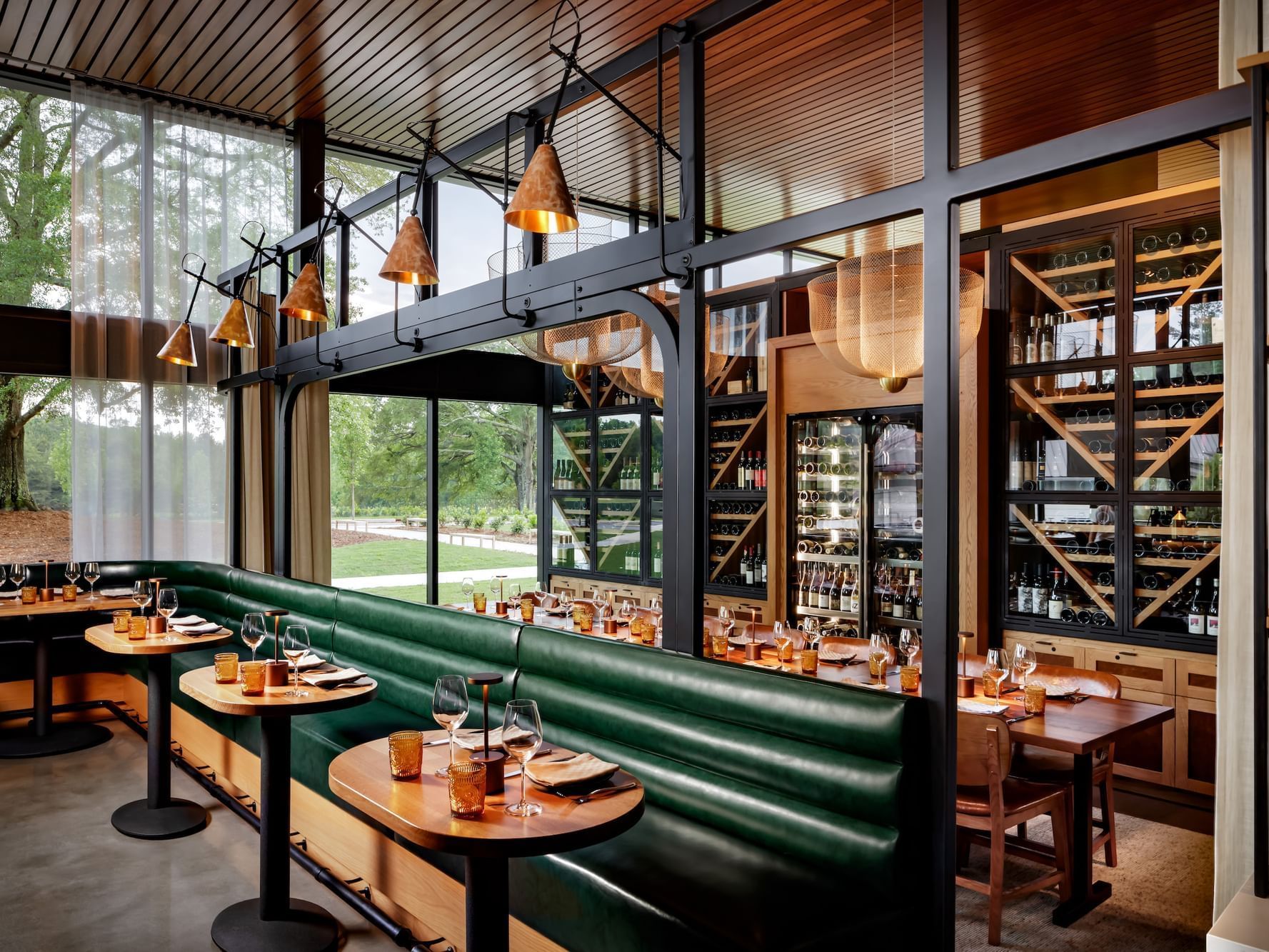 Patterson Private Dining Room
The Private Dining Room at Patterson Kitchen + Bar features a distinctive location inside our luxurious fine dining restaurant. The space creates a warm and inviting intimidate setting to entertain your guests with cuisine by Chef Tanner Marino that is modern with refined features.