Dining – Hotel Hartness
Explore Exciting Dining Options
The dining options at Hotel Hartness offer unique and delectable experiences nestled within the scenic and tranquil setting of Greenville, SC.
Just a short walk from the main hotel through a beautifully manicured lawn, "Patterson", named to honor a branch of the Hartness family tree, is set beside a beautiful, tree-lined pond. The window walls can be opened to provide a memorable outdoor dining experience on a wrap-around porch. The heart of the restaurant is an exposition kitchen where chefs prepare a variety of locally and regionally inspired menu items. Directly off the Manor's Great Room, you will find The Captain, a cozy gathering spot with a reclaimed barn wood-clad bar and warm atmosphere or choose to have a cocktail fireside out in the courtyard under the stars.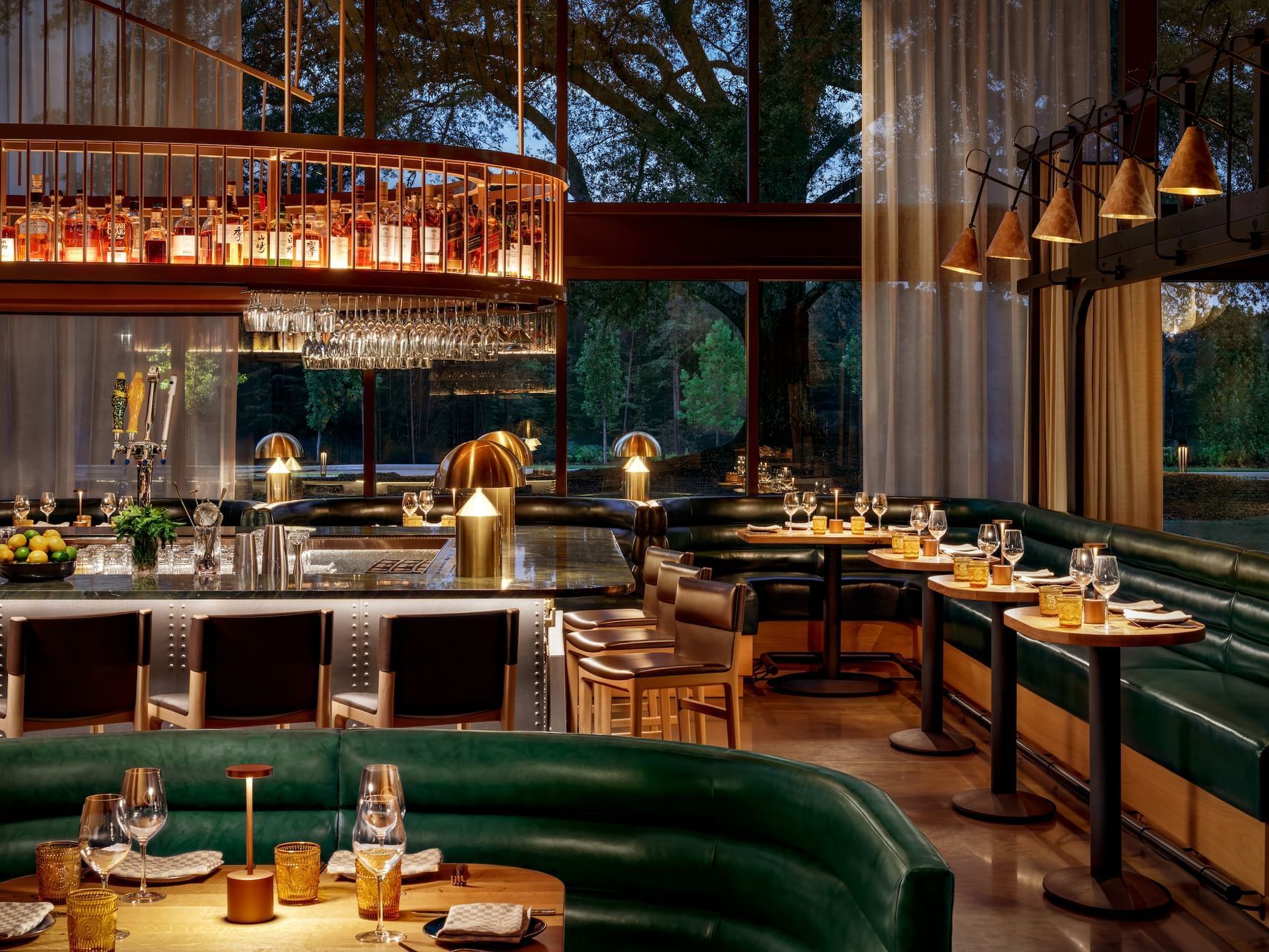 Patterson Kitchen + Bar
A contemporary American restaurant with Southern and International influences. Positioned by our manicured courtyard and inspired by and featuring the bounty of the Upstate of South Carolina. With a cuisine that focuses on bright, clean and approachable menus that are complimented by warm hospitality in a vibrant setting.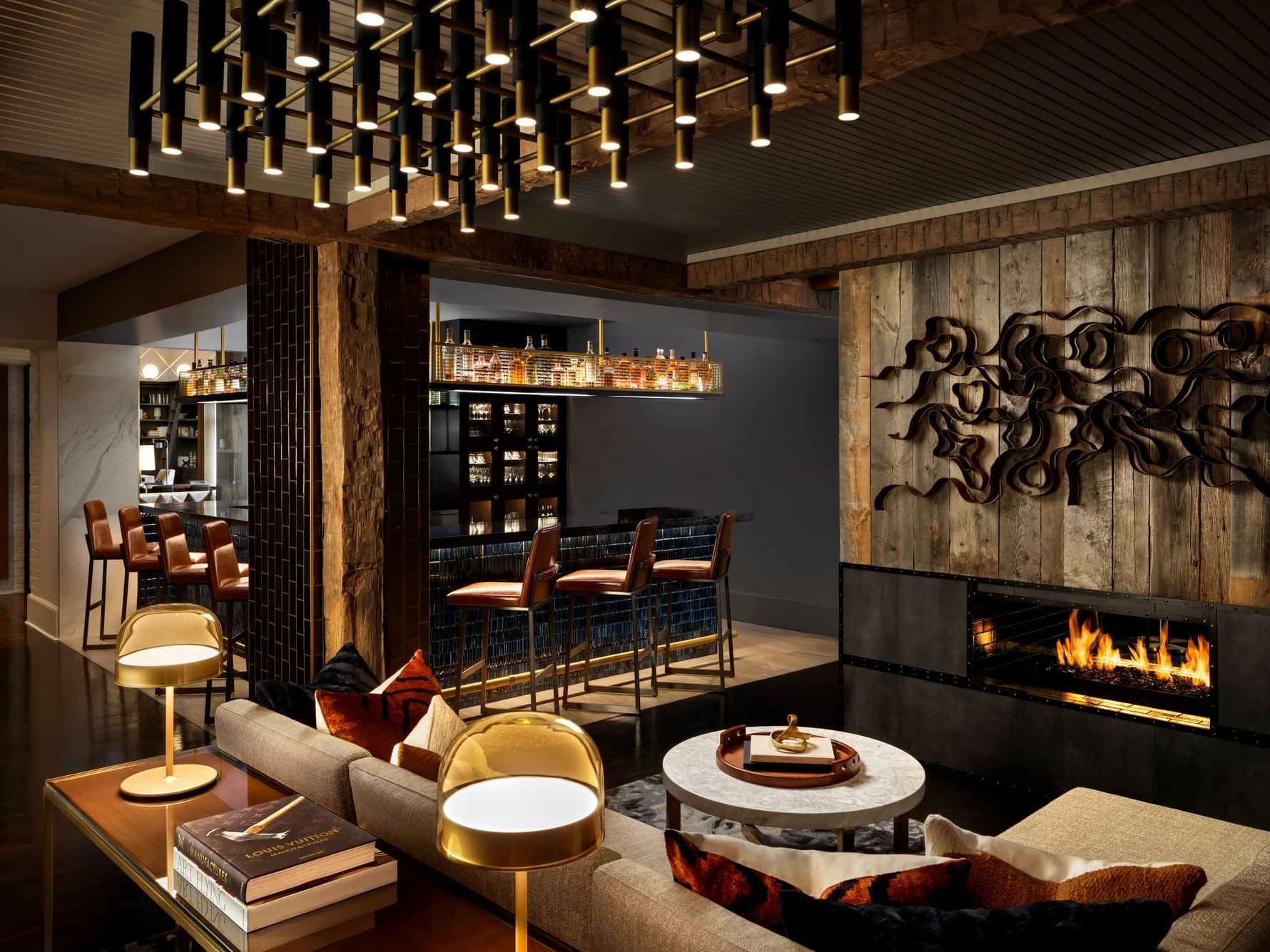 The Captain
A cozy, reclaimed barn wood-clad bar with a warm atmosphere to enjoy craft cocktails, an extensive by the glass wine selection and light bites directly of the Manor's Great Room. The perfect place to enjoy a beverage and conversation.